Got this elegant white from a tasting at the local wine store. I am loving the Gruner Veltliner and Pinot Gris wines that Oregon is producing. It's a terroir to rival big California without the inflated price!
Nose
: refreshing notes of honey, lemons. Stemmy
Tongue
: lemons, honeysuckle, muscat, and rich lychee jelly. Rich, off-sweet, succulent. Slightly creamy. Very layered and complex for a white
Price
: $15
Rating
: 4.25/5
Made from 100% Lugana (AKA Verdicchio) grapes in Sirmione, Italy. Never was a fan of the Italian Pinot Grigios so popularized in the States, but Italians really know how to make AMAZING wines with their indigenous grapes! This is a great example of them. Sip it on the porch or with some sharp cheeses, seafood, or Asian food. You won't regret it! Also love the label design on this one :)
Nose
: fresh, lemony, tart. Notes of granny-smith apples, peaches, and pears
Tongue
: Semi-dry, ripe on the tongue, with flavors of melons and honey.
Price
: $16
Rating
: 4/5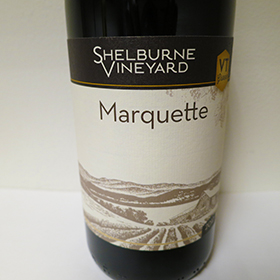 A red wine for summer? Why not? Marquette is a relatively new grape grown in the Northeastern States designed to withstand the cold weather. Shelburne Vineyard of Vermont makes a light-bodied yet complex wine with this grape that makes for a wonderful sipper in the hot summer days by the pool. Drink it slightly chilled.
Nose
: woody, notes of mulch, mud, desert, roasted marshmellows, asparagus, and artichokes
Tongue
: light-bodied and velvety, floral and peppery. Flavors of dark berries, hickory, cherry, and violets
Price
: $18
Rating
: 4/5